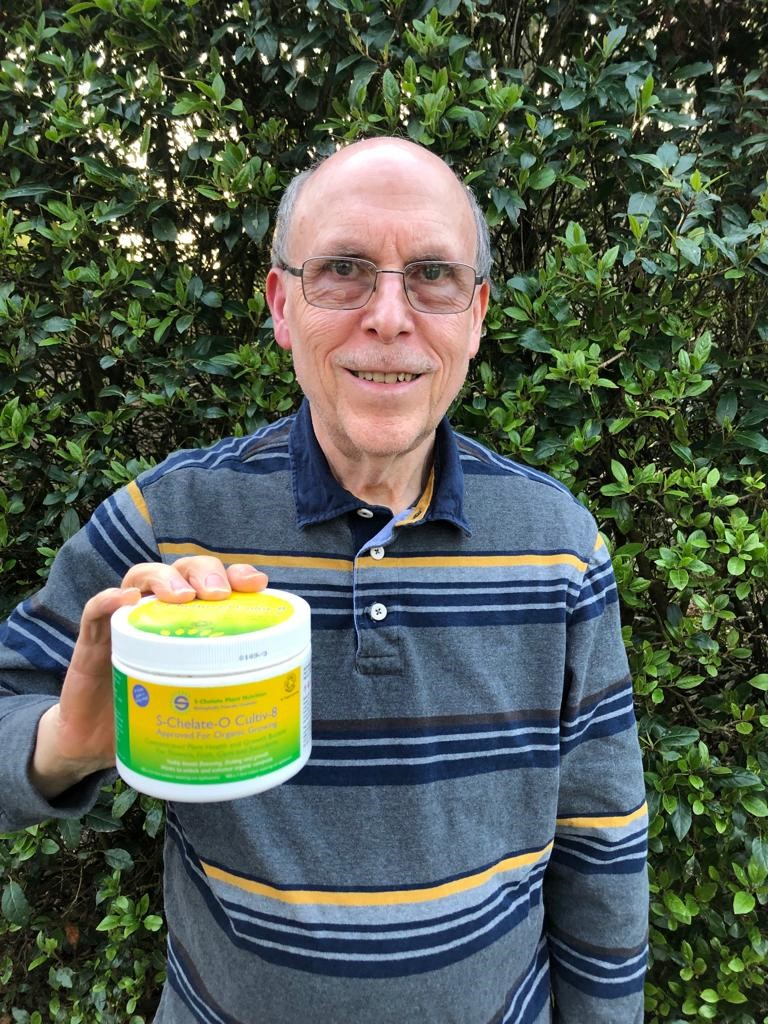 Established in 2016, S-Chelate produces high quality chelated plant food for both hobby gardeners and commercial crop growers alike.
S-Chelate plant foods stand out from the crowd because unlike market leading chelated plant foods, our product does not build up in the environment making it more eco-friendly to plants, soil, wildlife and pollinators. In fact all of the products in our S-Chelate-O range are so good that they have achieved Soil Association Certification for use on organic crops.
This is because all of the S-Chelates are made with biologically gentle S-Chelate technology which enables remarkably low application rates down to a quarter of competing products… A bit like the new low wattage light bulbs in that less is needed to produce the same effect as higher quantities of rival products.
Our bio-friendly fertilizer is made in the UK with all of the products manufactured in Stoke-on-Trent, Staffordshire, and with lab and plant trial work performed at the world famous agricultural centre at Rothamsted, Hertfordshire.
Based at our HQ in Amersham, Buckinghamshire, our founder Barry Langdon began his career as an Industrial (Polymer) Chemist and has spent a lifetime in the highly regulated and safety conscious chemical industry – in labs as an analytical chemist quality testing pharmaceutical products, then as a formulation chemist and section manager in global chemical companies. "This gave me the technical basis to enter Specialty Chemical Sales which in turn led me to work with Chelated Micronutrients."
Barry found himself working with a US company who wanted to expand their S-Chelate technology and other existing micronutrient products into the UK and European markets. "A large potato grower agreed to a trial, and the S-Chelates produced 40% bigger potatoes than their established non-chelated micronutrients in a field trial in Norfolk. This convinced me that the products worked, and with the support of the PhD Chemist inventor, I decided to produce and market them in the UK."
Suitable for fertilizing all forms of plants and crops including: houseplants, gardens, lawns, allotments, orchards, farms crops, commercial fruit and vegetable growers, sport pitches, playing fields and golf courses. We now produce and sell our S-Chelate and Soil Association approved S-Chelate-O plant foods in the UK and internationally.
Our plant food is available in our online store, or alternatively for commercial and agricultural sales please contact us.